IF YOU happen to be in the Camden area and count yourself a devoted independent rock fan, then The Good Mixer pub on Inverness Street, should definitely be on your must-visit list. Camden isn't short of the odd landmark pub dedicated to this rock genre, with The Underworld, The Monarch, The Camden Assembly and The Dublin Castle to name a few. But the unique thing about the Good Mixer is it's the only one of the crop that isn't a live venue for bands. Otherwise, it would make sense that fans flock to the boozer where their favourite band is playing. The pub closed in January 2018 and there were fears that the property would be sold off and converted to flats but its illustrious link with the likes of Pulp and Blur led to a lifeline. It has been renovated with a retro 1950s interior and has a free rock n' roll karaoke for wannabee indie rock stars.

So what made The Good Mixer such a place to be seen when Britpop was in its ascendency during the 1990s?
THE BLUR AND OASIS FEUD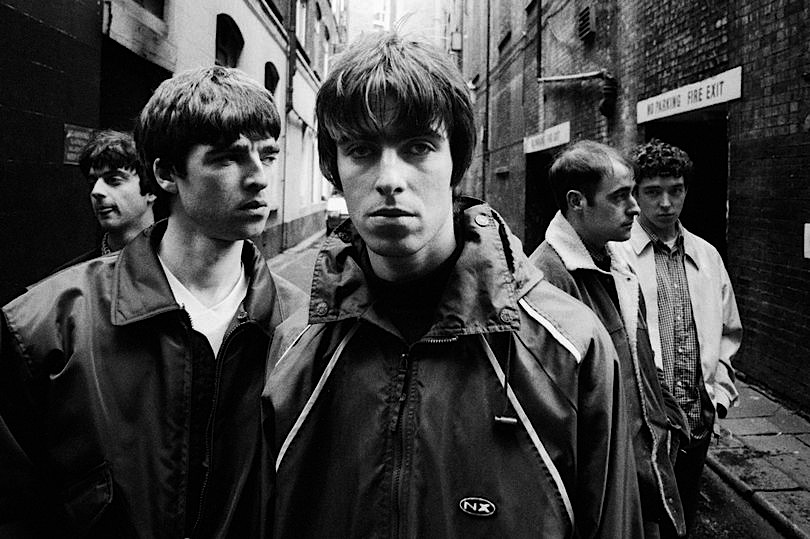 Because a lot of the indie labels were scattered around the Camden area, it was inevitable that those artists might seek a drinking establishment nearby and Blur guitarist Graham Coxon was one of those. He wasn't looking for anywhere rock n' roll just a quiet place to disappear with a pint, and, to be honest, The Good Mixer is pretty nondescript apart from its reputation as a magnet for celebrity punters. You could almost walk straight past this small Irish pub on Inverness Street, just beyond the street market, as it isn't on any major high street like the others mentioned. Convenience and locality seem to have been the main indie appeal until Liam Gallagher from Oasis walked in one day, saw Coxon sitting in a corner and a throwaway comment turned into their much publicised feud and ultimately a battle to top the charts. The feud would see fans flocking for a pint and a chance to see their heroes staring each other out.

ELASTICA
Elastica formed in 1992 and worked their post-punk, new wave sound across the live circuit before signing a record deal with Deceptive Records. What's notable is that these contracts were casually agreed at the bar in the Good Mixer. The Mixer must have worked its magic because two years later their debut album Elastica entered the UK charts at No.1. No other debut album had ever shifted units at that rate, apart from Oasis's Definitely Maybe.

MENSWEAR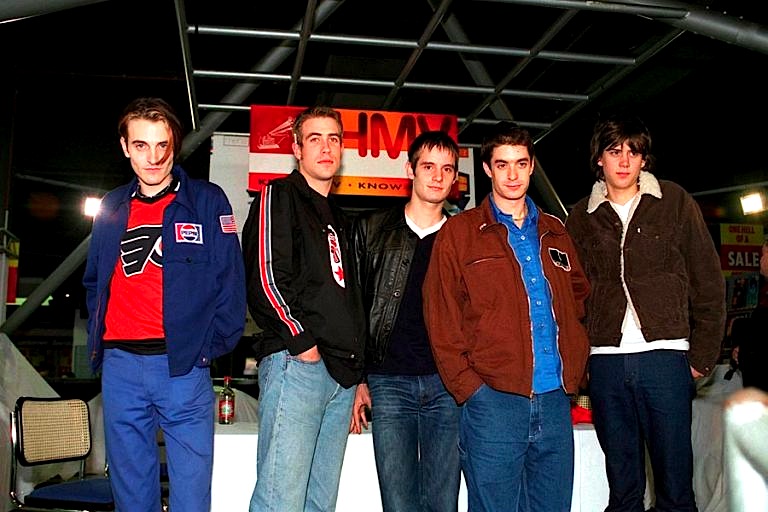 More pop pawns then pretenders to the indie throne, Menswear never enjoyed the mainstream success of the likes of Oasis, Pulp and Elastica. What often happens with popular celebrity bars and pubs is a bit of a London buzz happens for no apparent reason, one or two make it their local and suddenly an indie-watering hole emerges. Well for whatever reason, The Good Mixer became the pub at the centre of the Brit-Pop music revolution.