Recent front page environmental and climate issues have highlighted the need for clear and committed leadership if we are to halt the planet's destruction and protect public health. With ministers and wielders of executive power twiddling their thumbs and 'umming and ahhing', it's unclear who has final say on pressing concerns such as pollution, the climate and nature conservation.
The carbon-intensive mode of production since the Industrial Age is slowly destroying the planet but governments globally are reluctant to implement the required change because their economies are inextricably tied to the fossil fuel, motor, aviation and shipping industries causing the global damage. Quite simply, there will have to be an about-turn in the way we live yet the fear of upheaval is more powerful than the fear of the planet's destruction.
In times of crisis, the UK usually takes hesitant steps towards codifying the conventions that make up its unwritten constitution and therefore clarifying the powers that separate the judiciary, legislators and the government. During this climate crisis, there have been no such moves towards constitutional review and therefore the courts, parliament and the government have juggled authority over climate action. It's all been a little foggy and lacking unequivocal leadership. That is, until recently.
Last week's environment and climate judgements in the High Court and the Court of Appeal, show that the judiciary is taking full responsibility for handling environmental matters – taking final say away from the government. The government was sued a third time by environmental activist ClientEarth over their foot-dragging on air pollution and the government lost in the High Court.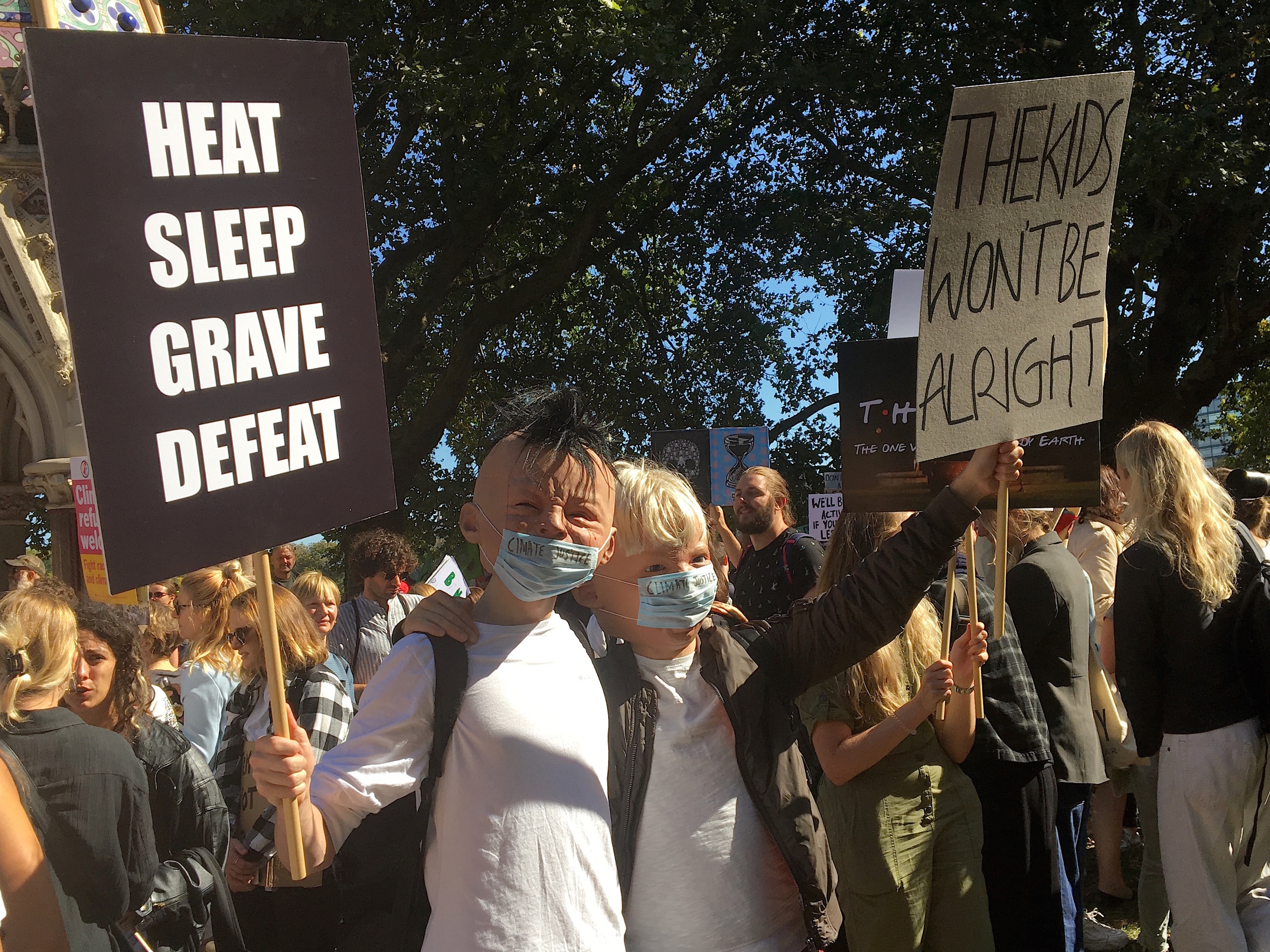 Climate change protestors feel they have been gagged over pollution and global warming concerns but the courts are ruling in their favour.
This toxic air issue is, arguably, at a crisis point in the UK because Oxford Street was amongst the most polluted in the world a few years ago and the London Borough of Newham has the worst levels in the UK yet is still going ahead with the pollution-spewing Silvertown tunnel construction project. With Mayor Sadiq Khan rubber-stamping this infrastructure project and Boris Johnson mayor when Oxford Street pollution was headline news, executive power at all levels and by both parties is at fault. Environmental activist lawyers and powerful campaign groups are seeking to bypass dithering and non-committed MPs and ministers by going straight to the judiciary.
The courts had asked the government twice before to meet EU regulations and each time they came up short. Clean air zones are needed in Nottingham, Birmingham and Derby but there has been no firm commitment from the government. Five years ago, MPs had declared those soaring pollution levels a public health emergency but to no avail. 40,000 deaths a year from air pollution and other related respiratory and heart ailments apparently weren't deemed worthy of action. Again, there are accusations of a government tied to the polluting industries and afraid of economic and societal upheaval.
A government report shows that charging zones will deter the highest polluting vehicles but the very same government is reluctant to take action. Other European nations have pushed through legislation and policies in the right direction. Luxembourg introduced free public transport and Europe's biggest cycle bridge is being built in the Netherlands. So Environment Secretary George Eustice's commitment to cleaning up the UK's air can only be judged against the actions of these European neighbours and by the ruling of our own court.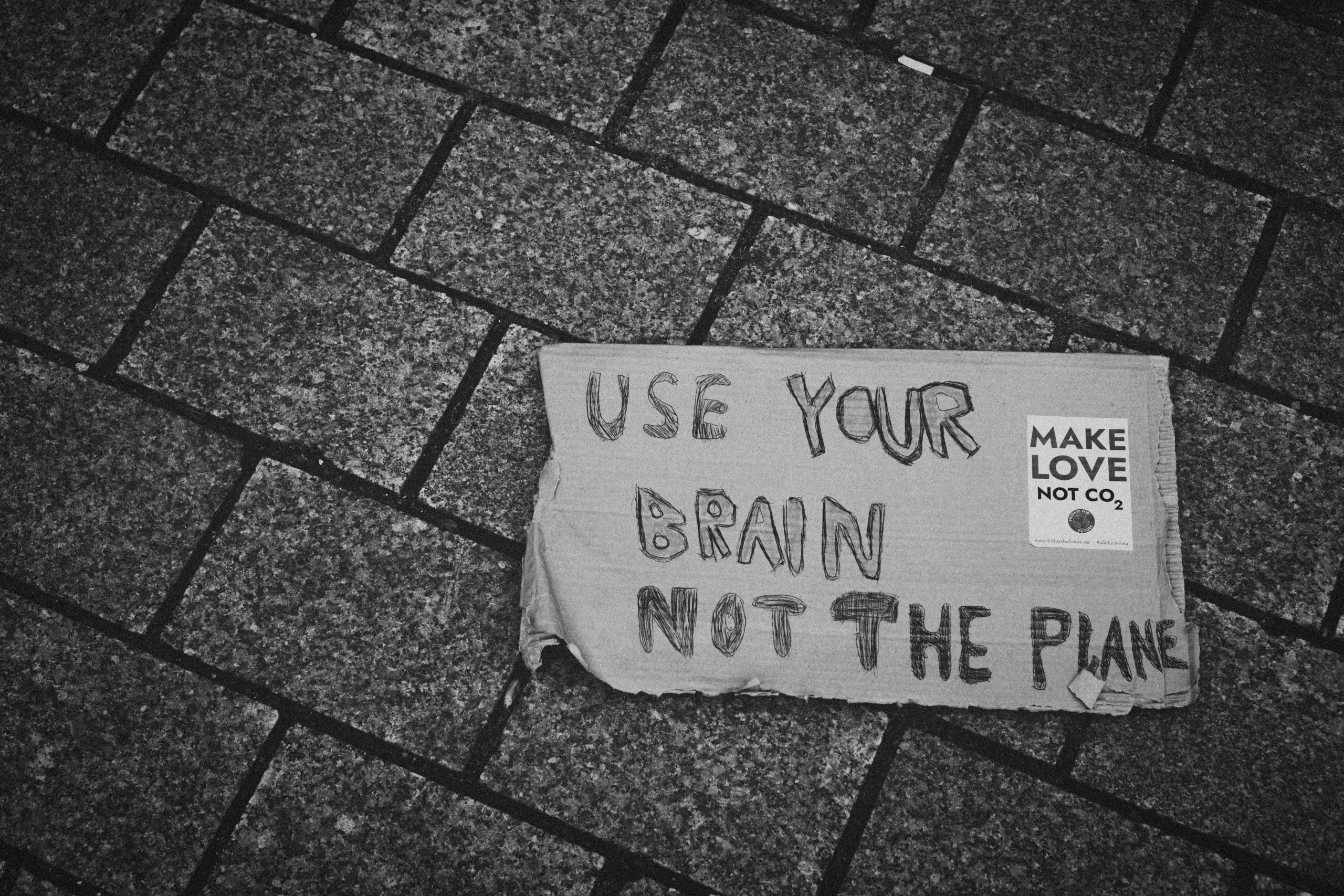 Photo credit – Christian Lue
This High Court ruling on the matter removes power from the government and into the hands of the judiciary. Expect clarity, authority and swifter action – and not just on air pollution issues. This case must surely have set a much-needed precedent on all environmental matters. The knock-on effect will be welcomed by campaign groups.
Also, the judiciary's new environmental power will be boosted by the Court of Appeal's recent Heathrow ruling. They found plans to build a third runway in breach of the Paris Agreement's climate targets. All infrastructure projects linked to fossil fuels, air and noise pollution and the destruction of habitat and heritage will be impacted by this.
Aviation is one of the environment's biggest polluters and emissions have risen 70% higher than a UN estimate back in 2013. Campaigners have sought to halt rising levels while the courts, no doubt, sought a halt to rising levels of ostrich-like apathy from ministers. It seems incredible that back in 2018, just as the UN's report on aviation emissions was proven wildly off target, MPs were giving their thumbs up to a third runway. The foresight required to see beyond economic concerns and party political loyalty sadly lacking here.
The runway decision is far-reaching. It not only means the ancient village of Harmondsworth will be protected from demolition by encroaching runway construction but also shows the 2016 Paris Agreement was not just a vague directive but a legal commitment.