THE CANDID ARTS TRUST in Islington will be hosting this summer's Salon des Refuses exhibition, organised by Happenstance Framing, June 7-10th, but some may be unaware that the original exhibition emerged in France during the nineteenth century as an alternative for artists who had been rejected from the Paris Salon – although the French title is a bit of a giveaway.
Similarly, this year's Salon de Refuses embraces a selection of works that have been rejected by the Royal Academy's 2018 Summer Exhibition and proudly proclaims: "Over one hundred artists will join the illustrious company of artists going back to Monet, Manet, Whistler who were initially rejected by the art establishment. Art for the people!"
Indeed, back in 1725 the Academie des Beaux-Arts launched an annual Paris Salon which attracted the best of established and emerging artists and by the 1830s had established itself as the most coveted exhibiting event in the world. As the 2018 UK Salon points out, the likes of Monet and Manet were among the rejected star names. By this time it was based in the fittingly illustrious Palace of the Louvre and was a government-sponsored society event with global prestige.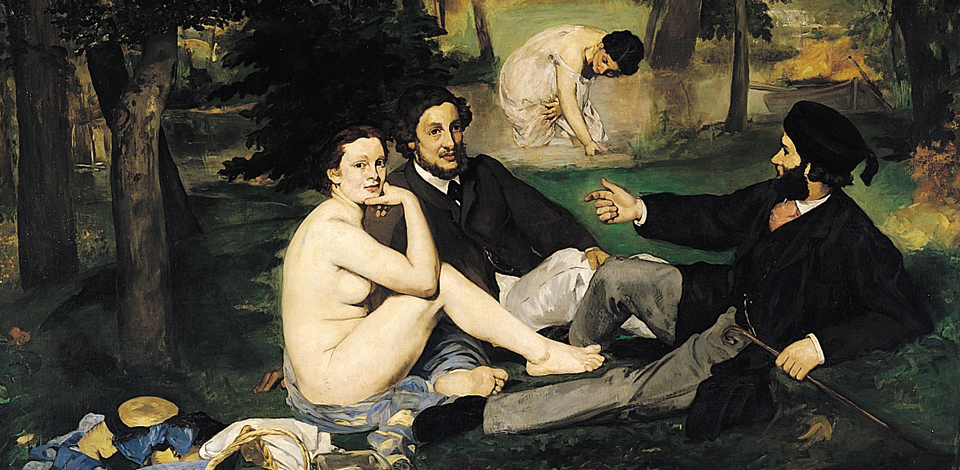 Edouard Manet's The Luncheon on the Grass rejected by the Paris Salon
The 1848 Spring of Nations revolutions that spread throughout Europe had a liberalising effect on the Paris Salon and thereafter fewer artists were rejected. This swing away from elitism towards meritocracy came a little too late for Danish-French Impressionist Camille Pissaro because two-thirds of all artists were still rejected.
Unhindered, Napoleon III underscored the democratisation of the Paris Salon by creating the Salon des Refuses which showcased the official rejections. He wanted to ensure the public that the procedure was democratic with nothing behind closed doors. Napoleon's official decree was "Numerous complaints have come to the Emperor on the subject of the works of art which were refused by the jury of the Exposition. His Majesty, wishing to let the public judge the legitimacy of these complaints, has decided that the works of art which were refused should be displayed in another part of the Palace of Industry." And so the Salon des Refuses was created.
Fast-Forward 156 years to 2018 and London has its own version. The Candid Arts Trust on Torrens Rd, Islington is now in the seventh year of its Salon de Refuses.
SALON DES REFUSES Candid Arts Trust, Torrens Rd, Islington EC1V 1NG 7-10 June 2018