The movie Made in Dagenham was based on the Dagenham Ford's Sewing Machinist Strikes. There's also a Made in Dagenham play in April at Questor's Theatre, Ealing. Read more about these history-making women strikers in this article
With March being National Women's History Month and bearing in mind the recent furore over inequality in gender pay and sexual harassment at work, this article examines the great strides made by women's movements in addressing unfair labour conditions. Two of the greatest shifts were triggered by social action from women in London's East End and we look at how their campaigns and protests led to new regulations and legislation that impacted the whole of Britain.
The Match Girls Strike
In the 1800s Bryant and May's huge match factory in Bow, East London employed 2,000 women and girls. The health and safety regulations were non-existant, with long hours, no breaks and the workers handling match heads made with the dangerous white phosphorous that caused cancerous ailments and a facial disfigurement called phossy jaw. The match making industry was, without doubt, one of the most hazardous and poisonous even by the low standards that followed the Industrial Revolution Historical accounts show the factory grounds were covered in pools of fluorescent vomit from the workers who themselves had a pale, sickly and sometimes fluorescent appearance caused by exposure to white phosphorous. Even their clothes glowed from this sulphur and resin mixture.
Social reformer Annie Beasant was informed of what was going on and sought a meeting with the factory owners demanding changes. Instead, Bryant and May forced all the employees to sign a statement supporting the working conditions at the factory. One of the match girls was pregnant and refused to do so fearing the conditions would harm her unborn child. She was sacked, triggering an all-out strike by the workers. This three-week strike in 1888 became known as the Match Girl Strike and led to far-reaching changes in labour conditions once it was settled in their favour. Indeed, it formed the basis of the first de-facto trade union movement and its model of protecting workers rights was built upon by later generations.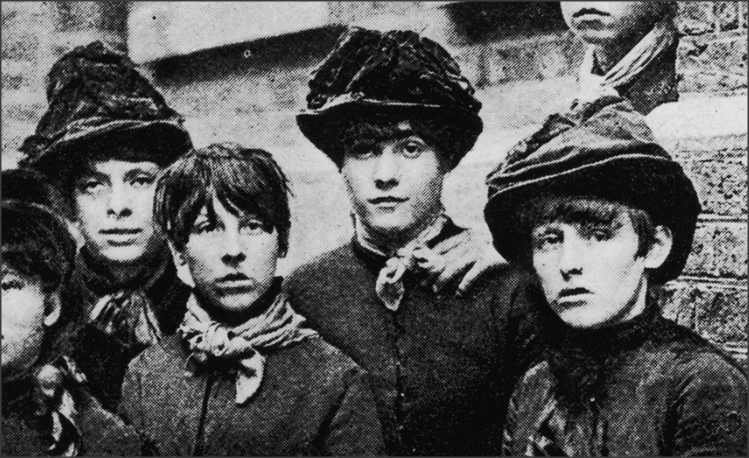 The Fords Sewing Machinists Strike
In 1968 the women sewing machinists at Fords car factory in Dagenham voted for industrial action when they discovered male nightwork machinists were getting paid more money than them. The women were getting paid in the same B grade bracket as unskilled staff such as cleaners because Fords had downgraded their pay so they wouldn't have to pay them as much. Fords refused their pay demands and this triggered a strike for equal pay. The Fords empire faced pressure to get them back to work because car production had all but halted with the strikers claiming they were prepared to remain on the picket lines for as long as a year. The Dagenham plant was known for wildcat strikes but this particular one would change the face of labour relations in the UK.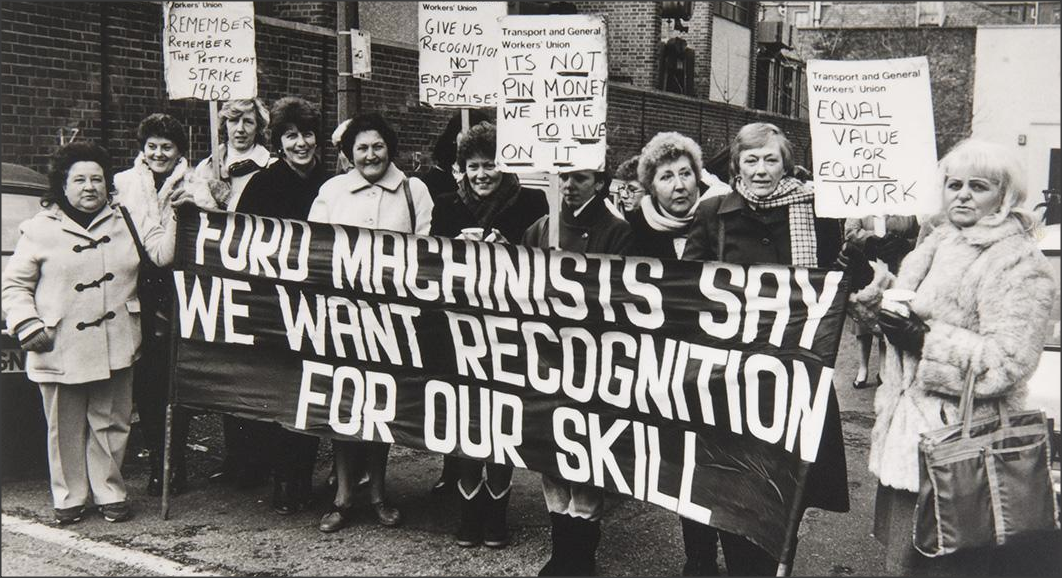 The prevalent attitude in 1960s Britain was that men were the breadwinners and these women didn't need high wages because they were working for pocket money and should be at home with the children. It was a view that was about to be resolutely and successfully challenged.There were six picketing women on each gate at Fords and they blocked delivery vans so there were no materials to make the car seats. This industrial action continued throughout the night, with the women striking in well-organised shifts. They took their argument to Parliament and contacted Barbara Castle the Secretary of State for employment. This powerful figure totally supported their cause and sought to dismantle gender discrimination in pay by pushing the Equal Pay Act 1970 through Parliament. The women were offered 92 per cent of the men's salary but it took 16 years to gain their promotion to the C grade skilled labour bracket. These groundbreaking developments in industrial relations were dramatized in a movie called Made in Dagenham which documented how these working-class women made history.