Many believe that South Bank's blocky, futuristic design was for the 1951 Festival of Britain which celebrated the nations's arts, architecture and futuristic technology in the rebuilding of Britain after World War 2. However, that wasn't the case. Newly-elected PM Winston Churchill hated the site constructed for the festival and had it knocked down. The Brutalist architecture which stands today was partly inspired by Churchill's vision for a new South Bank.
In the early 1950s and 60s, the desire for a new beginning after the war, coupled with Churchill's demand for a new look meant that the construction was driven by an unstoppable avant garde aesthetic with little respect for the past (1930s-40s formal architecture) – but particularly the recent past (1951). Hence, the 'brutally' de-humanised expressive elements.
Brutalism wasn't originally meant as a derogatory term but comes from the French beton brut (raw concrete); but never was a term so fitting for its functional, horizontal look. Daily Mail readers voted the Hayward Gallery, built in 1968, the ugliest building in Britain and Prince Charles wasn't too complimentary about South Bank buildings either. Comparisons with nuclear power stations were bandied about. Ultimately, Brutalism's rejection of the past and it's uncompromising look made it one of the most hated architectural forms this country has known.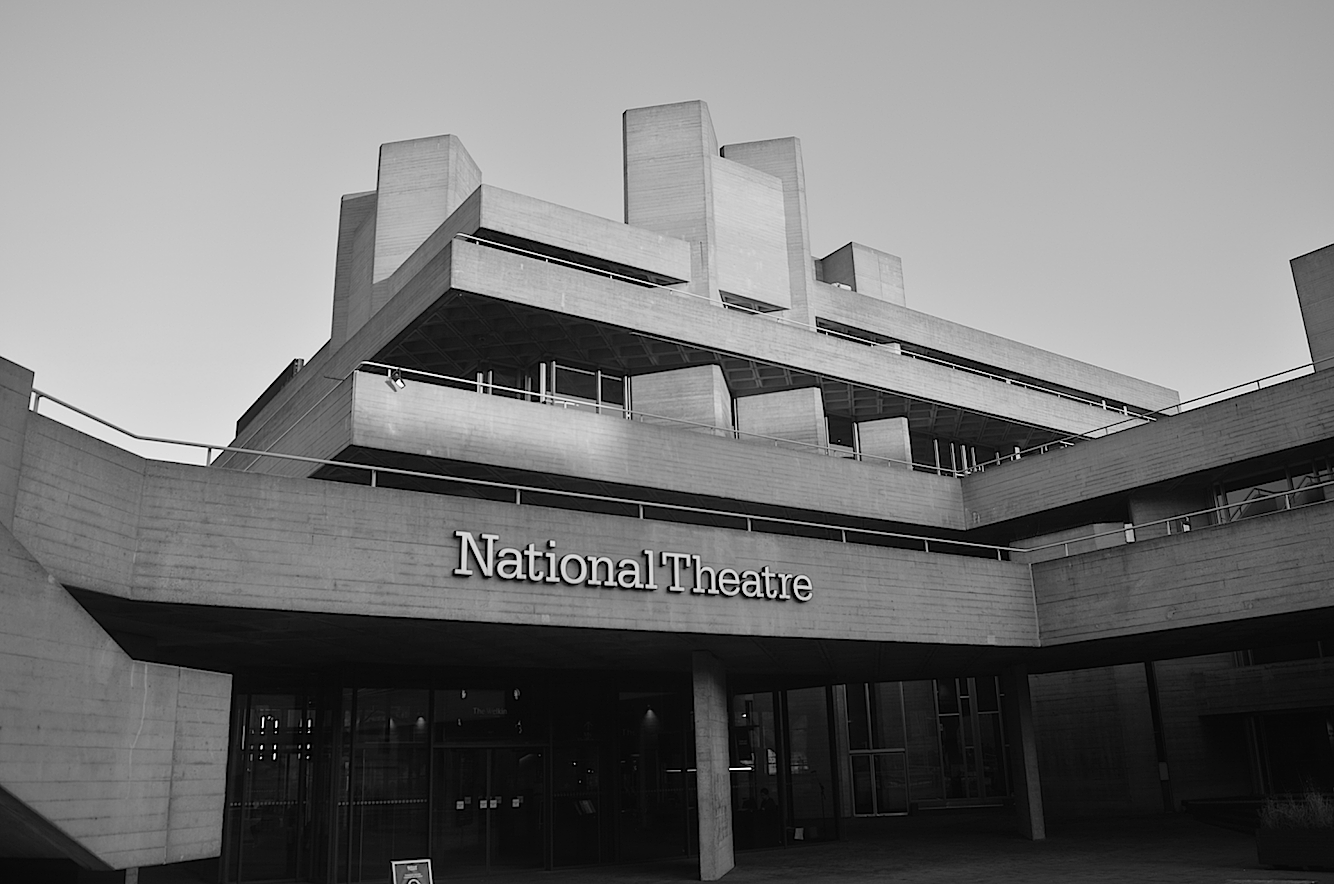 National Theatre, designed by Denys Lasdun
Yet, curiously, opinions remain mixed and polarised. A 2001 Radio Times poll revealed that the National Theatre was in the top 5 hated and loved buildings in the UK. Designed by Sir Denys Lasdun, it's a landmark concrete cathedral of performing arts true to the vision of the overseeing London County Council architects, who were so left field that they would go on to found the neofuturistic movement known as Archigram.
Also, few can argue that the reinforced concrete blocks and sci-fi B-movie walkways give South Bank a character incomparable with anything in the capital, making it an easily found, iconic, culture spot for both tourists and culture vultures alike. One might also argue that it's magnet-like appeal would fade significantly without the polarising Brutalist architecture.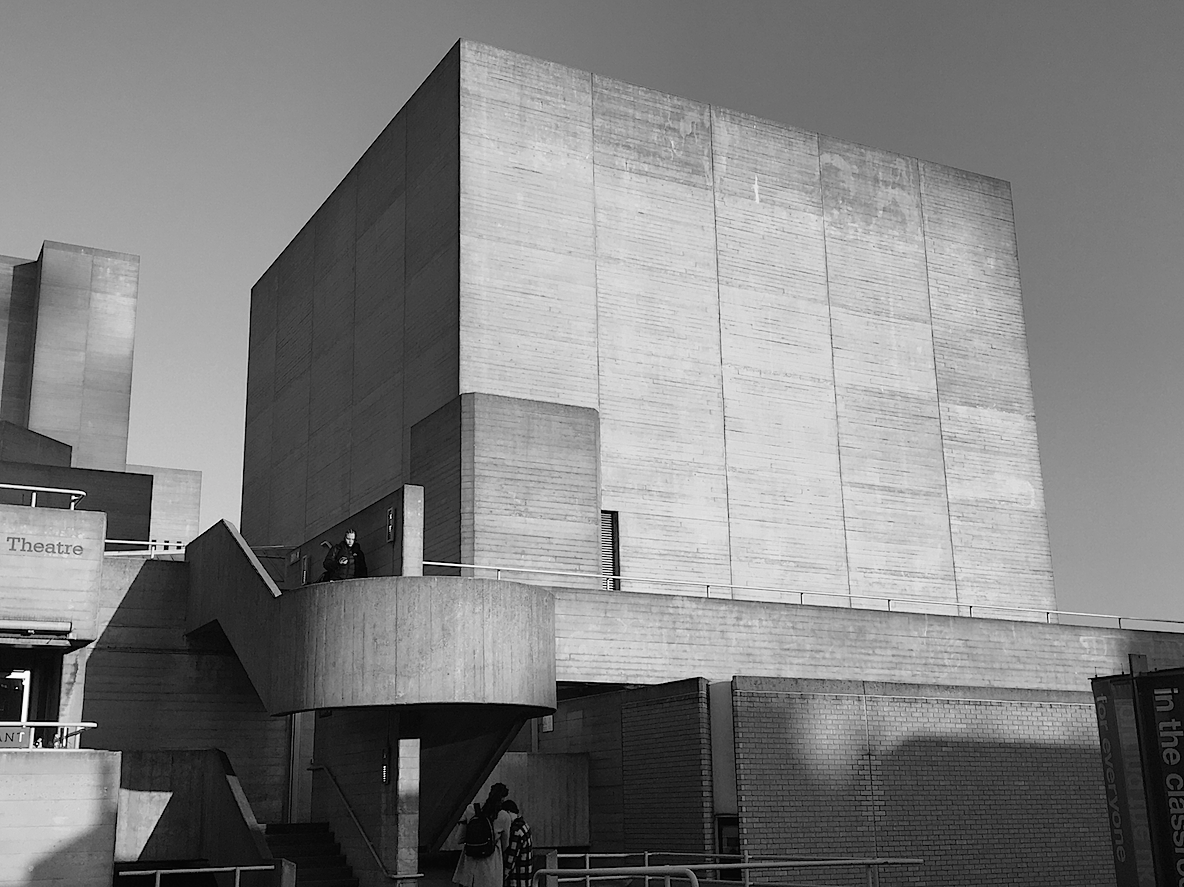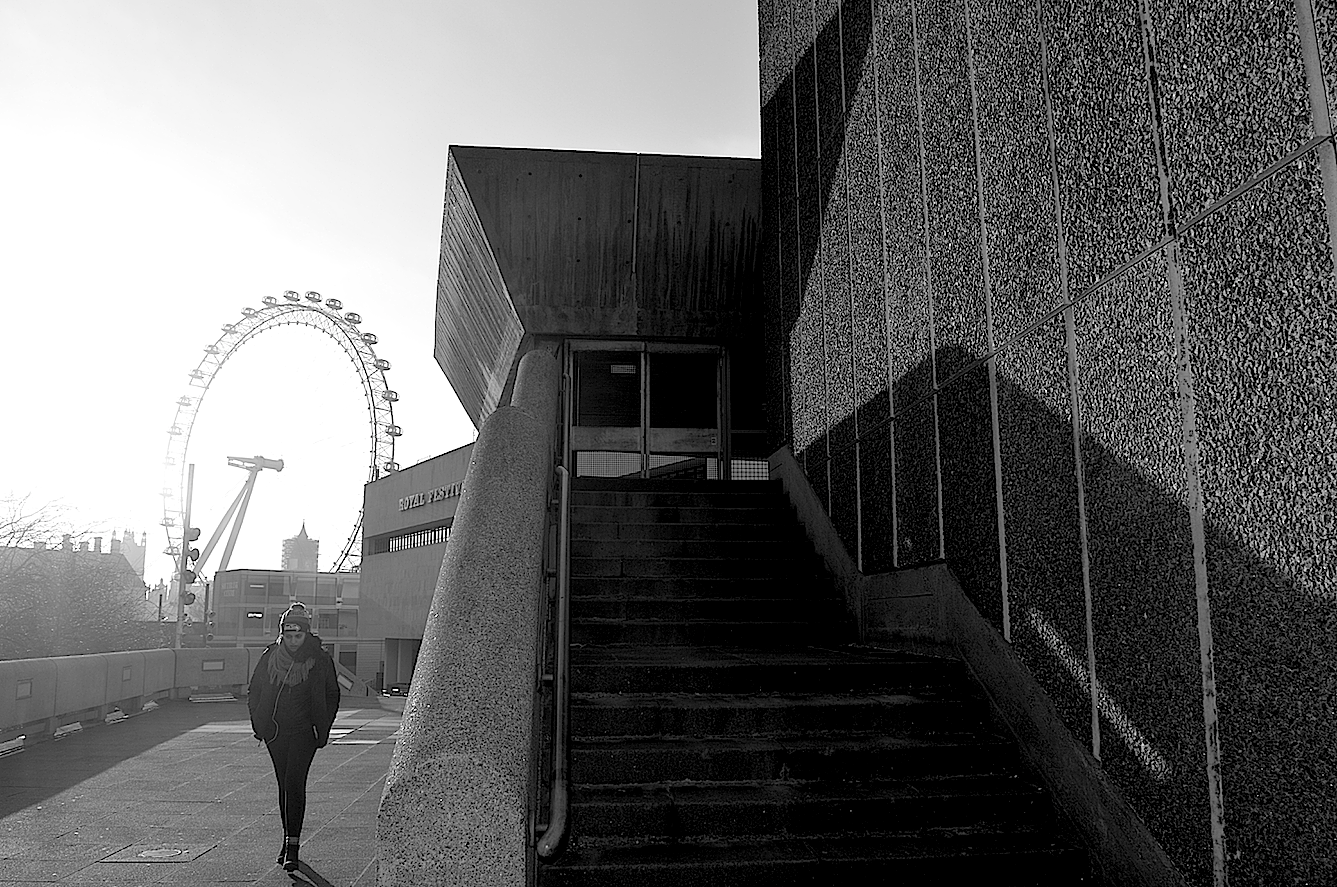 While inextricably tied up with themes of the 'future', Brutalism's own future on South Bank is not so clear. Only the Grade 1 listed Royal Festival Hall and Grade II listed National Theatre are protected from the bulldozers. The 2017 refurbishment of the Queen Elizabeth Hall, Purcell Room and Hayward Gallery were essentially 'touch up' jobs which retained the reviled-loved exterior design elements. However, the heritage calendar of the likes of the National Trust include exhibitions and tours of Brutalist sites, with a hint of pride in some items on this list, so don't expect any town planning revisions just yet.
Also see South Bank's Brutalist Architecture in Photos and Festival of Brexit